Central Library
---
Students Comfort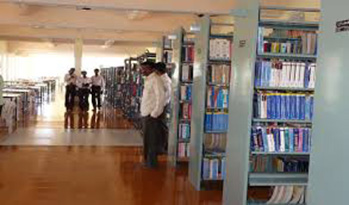 GKCE Library System consists of a Central Library and 4 other departmental libraries that collectively support the teaching, research and extension programmes of our institute. All our students, faculty members, and employees are entitled to avail the facilities of the Central Library, after enrolling themselves for a membership. The Central Library has a collection of 56,340 books with 7,318 titles on Engineering, Science, Humanities, and Management.
"Knimbus e-library Access Credentials platform - JNTUA Consortium" containing e-Journals, e-Books, Research Articles, Subject Videos and NPTEL Courses e- collections for various subjects is available in our college subscription website http://jntuaengg.knimbus.com.
Our Central Library Catalogue is digitalized with exclusive access to online journals in abundance.
Library Resources
Books
Current periodicals
Back volumes
Project reports
CD-ROMs and online journals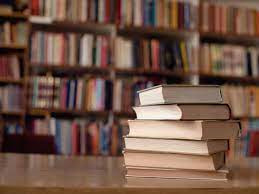 Vision
Our vision for the Central Library is to provide excellent resources and innovative services to promote intellectual growth & creativity and to encourage lifelong learning and research amongst the students.

Mission
To support the academic and research needs of the students and staff of GKCE, and improve the quality of technical education by bringing it at par with national and international benchmarks, is the core mission of the Central Library.
To realise this mission, the Library of GKCE provides access to the reading and research material in print and digital formats and more.
Goals
To procure more reading material such as monographs and reference books for meeting the academic and research needs of all our students and faculty members
To subscribe and obtain research material such as peer-reviewed journals and conference proceedings of both international and national repute
To build a complete digital database of resources such as e-journals and e-books from various publishers
I. Rules for borrowing of Books:
1. Books are issued to bonafide members of library possessing individual borrower cards.

Each member can borrow a maximum of two books. (Six books for teaching     staff).

Books borrowed should be renewed once in fifteen days.

User cards are not transferable.

Reference books will be not be issued.
II. Over Due Charges, Recovery for Loss/ Damage/ Non-Return:
Overdue charged are levied from due-date at the rate of Rs:1/-per day.
If the borrower loses the book, he/she should pay double the cost of the book to the library or replace the same book borrowed (New edition accept).
III. Discipline and Decorum:
Members should observe strict silence and conduct themselves properly in the library or otherwise they are liable for disciplinary action.

Personal belongings are not allowed inside the library. Users may bring only white papers for writing purpose.

Disciplinary action will be taken for causing misuse/damage to books.

Members should sign in the register at the entrance and should show the identify card on demand.

Readers should not misplace books and should leave the books on the reading table only.

Users are requested to leave the shoes & chappals before entering the library.

Users are requested to switch – off their mobiles inside the library.