Placements Cell
---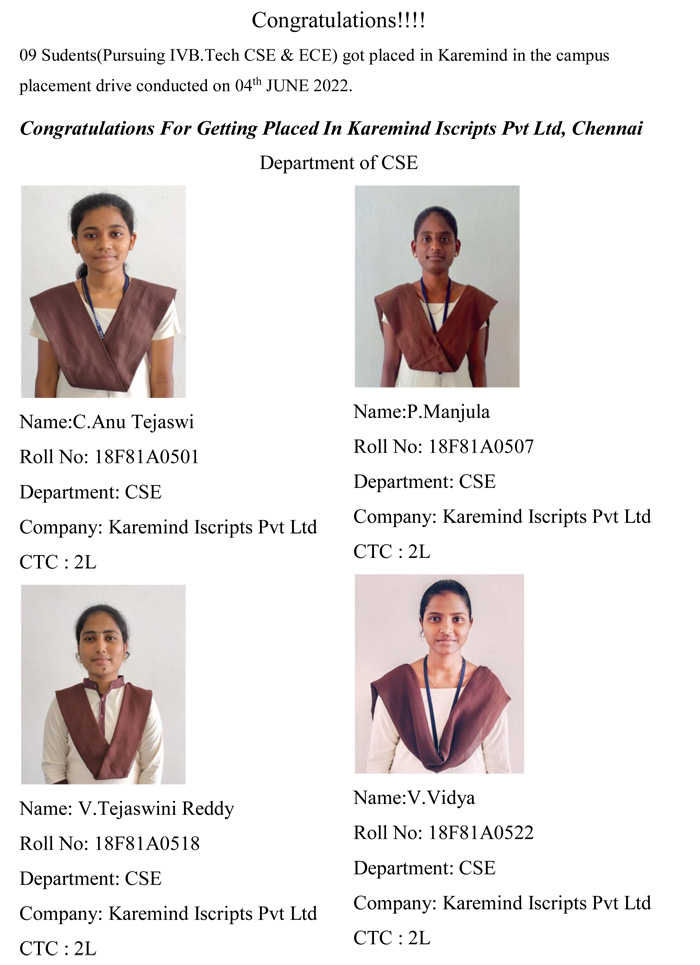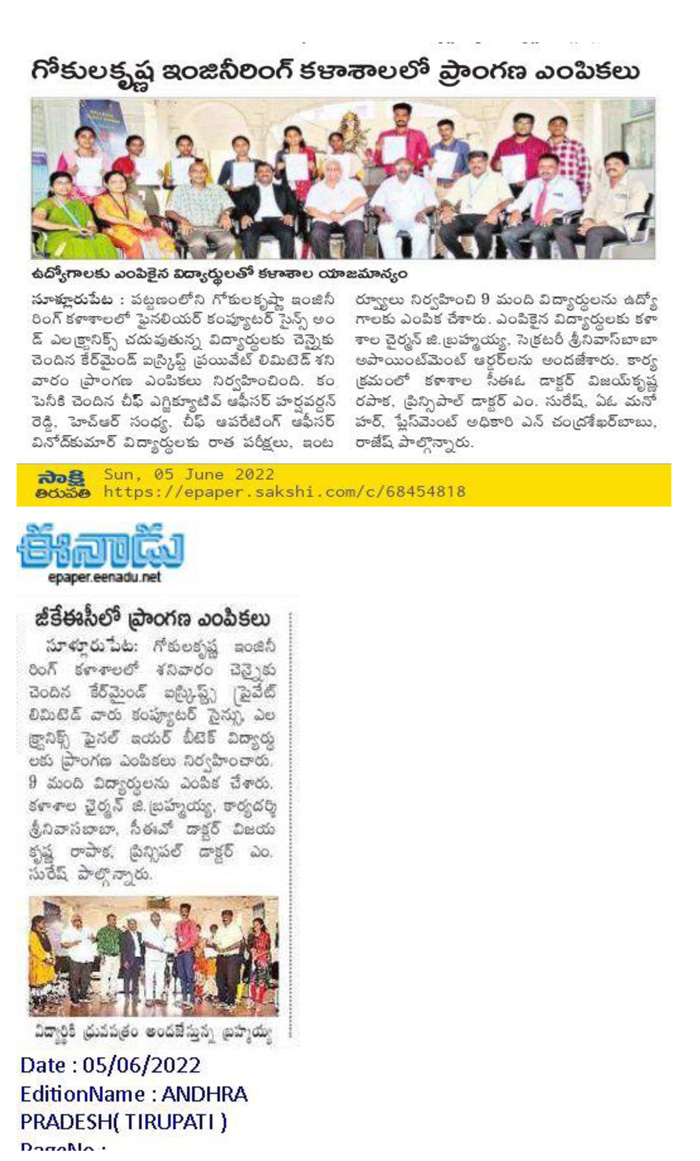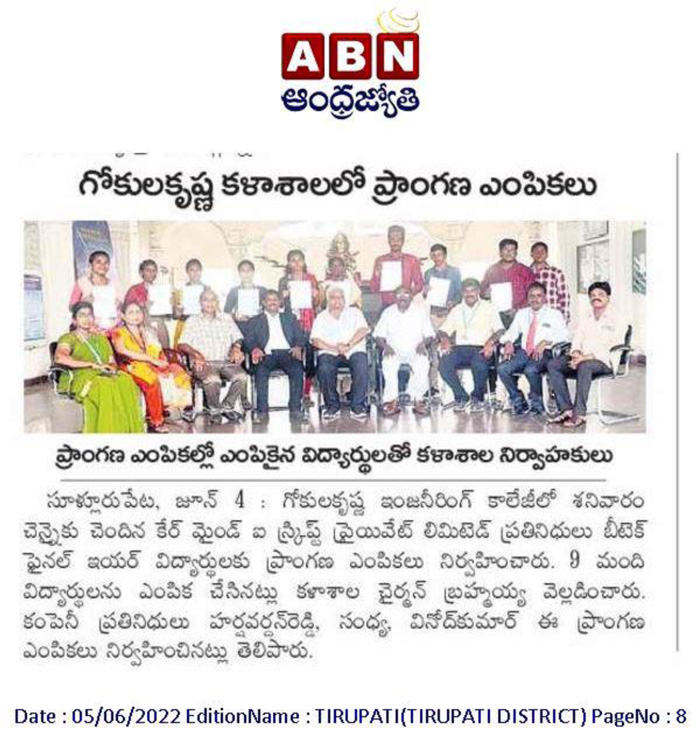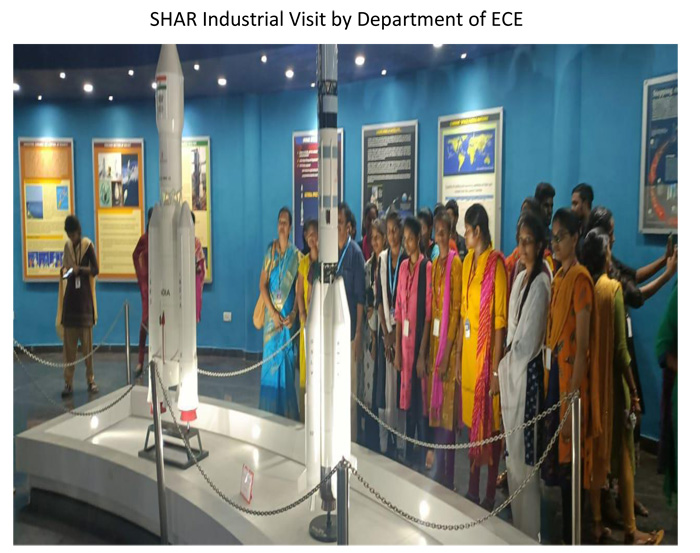 Congratulations!!!!
10 Students(Pursuing Diploma) got placed in GEEKAY Wires Ltd. Sri city, Tada in the campus placement drive conducted on 26th May 2022.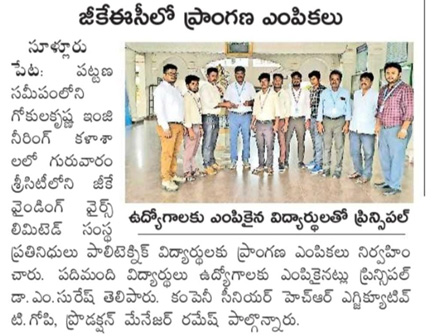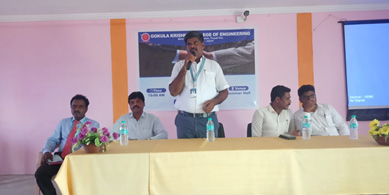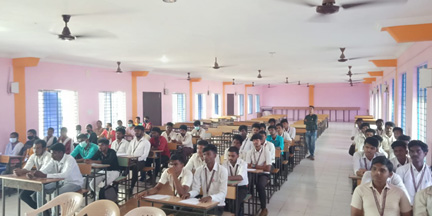 3 students from final year B.Tech, got placed in HCL and INFOSIS
1.Lakhmi prasanna -- ECE department -- got placed in HCL
2. SAIROHIT--CSE Department got placed In INFOSYS
3.TEJA -- MECHANICAL Department got placed in INFOSYS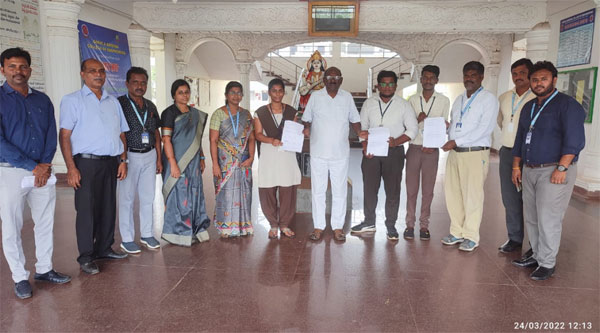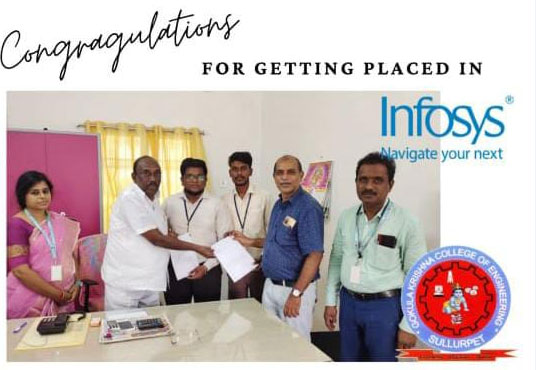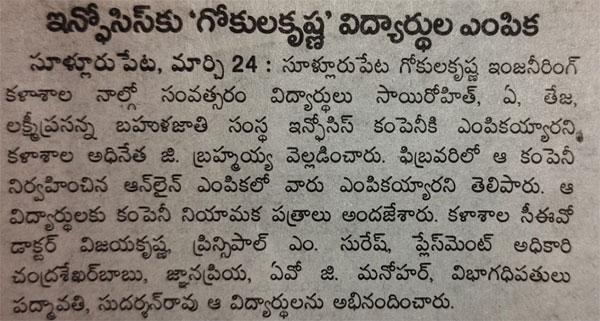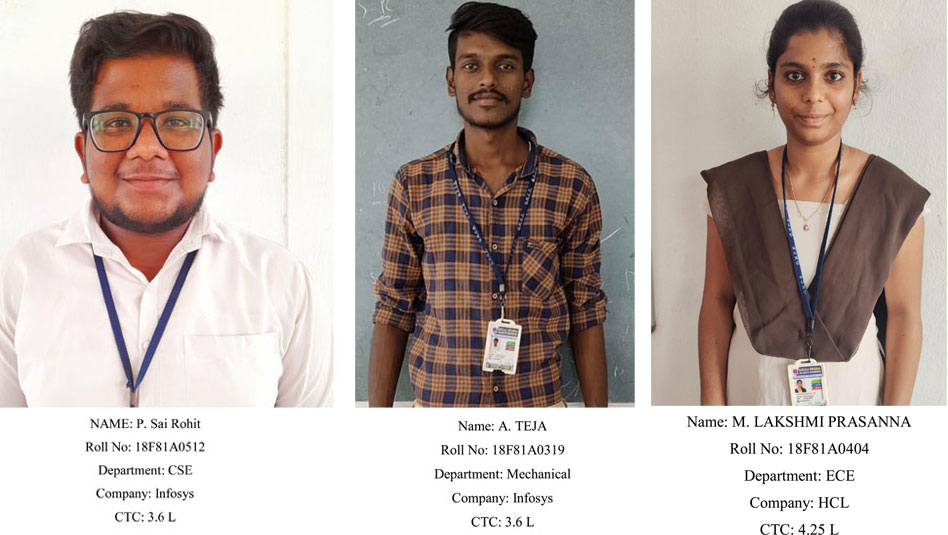 Past Campus Placements.
Total no. of students placed by the Institution through its Placement Cell (Discipline wise)
Year
Total no. of students placed through placement cell
Total
2008-09
09 Satyam, 05 Syntel, 20 Nicco ventures, 27 Indian Navy, 10 ISMT Ltd.,12 Arken Soft, 14 Ramswarup group, 9 Hyderabad industries Ltd.,
15 Master matrix-Hyderabad, 45 GD Websolutions Ltd.,Kolkata, 30 Alburga Soft, 8 Satyam, 1 Infosys, 1 L & T, 25 Jeevan Technology, Hyderabad,
199
2009-10
Xilinks-7, Kelite-7, TATA AIG-91, Reliance-25, Infosys-1, Master Matrix-7, Leads technologies-7, Short Listed for final process in Google-41
145
2010-11
Google-18, Cura-7, American North Gate-22, Pyramid-25, Applo Health services-23, L-cube-6
101
2011-12
Infosys-1, L-cube innovative solutions -3, Global IT Solutions Pvt. Ltd. -21, CURA Medical equipment manufacturing company-2
27
2012-13
NIL
2013-14
Infosys-2, Eurekha Forbes-3, CMC(Tata Consultancy)-3, Southerland-1
(OFF CAMPUS)
9
2014-15
HCL-5, Sundaram Business services-3, Talent Pro-22, Askme.com-13, Magus-12
55
2015-16
Jealous Services Pvt. Ltd., Chennai -49,, Eleamino-12, HGS-14, AEGIS-5,
HDFC-5, Go green -4
89
2016-17
HCL
19
2018-19
Cognizant Technology Solutions-1, Wipro-1, TCS-2
4
Employability bridge placement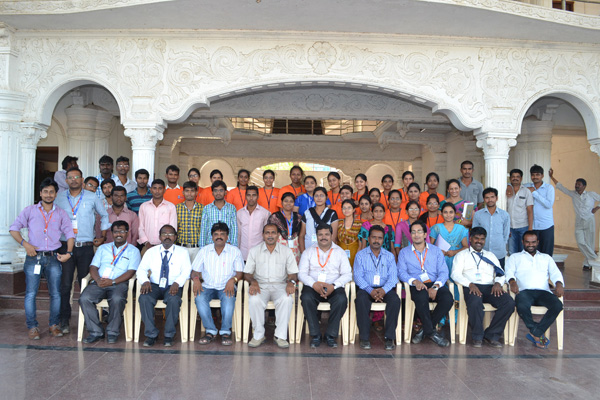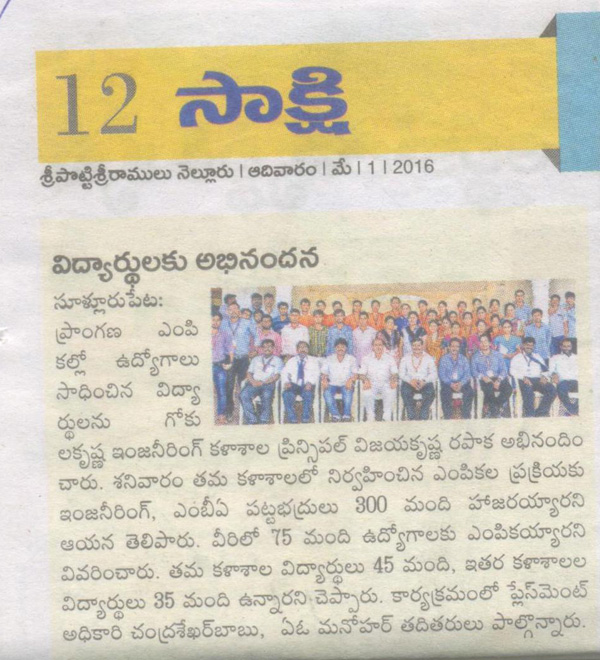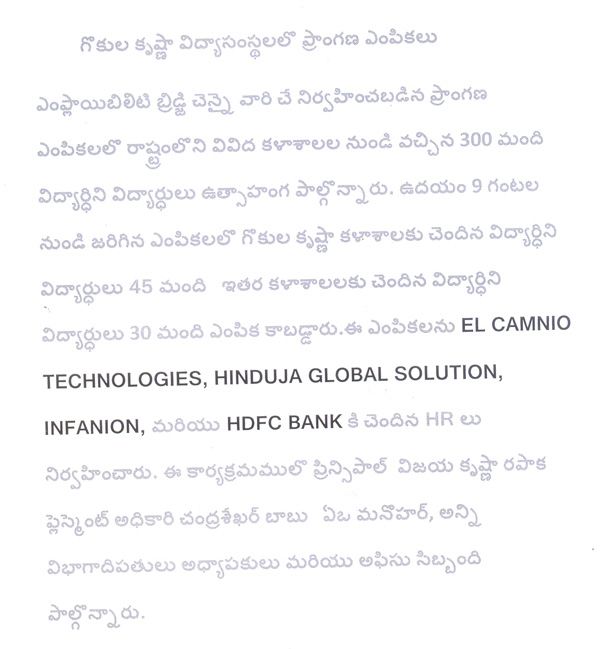 Jealous Placement drive